Spinning Fish Tank
The surface of the spinning fish tank takes the shape of a paraboloid. It's undergoing uniform circular motion, so its acceleration is directly proportional to its distance from the center of the tank. By the equivalence principle, this is just like having a component of gravity pointing outwards, in addition to normal gravity. The surface of the water must be perpendicular to this artificial gravity, so its tangent must have a vertical component directly proportional to its distance from the center. Integrate this and you get a paraboloid. (Parabola rotated around its axis of symmetry).
If you dropped a little rubber duck in the water, it would stay right where you dropped it, despite having an apparent "hill" to fall down. It feels the same artificial gravity the water does. The pressure of the water is increased compared to the non-spinning case. This is because the water weighs more. The further out you go from the center, the stronger the artificial gravity and the greater the pressure. This creates a pressure gradient in the horizontal direction, which in turn produces a force on the water. This is just the centripetal force necessary to keep the water rotating in a circle. A fish swimming in the tank would not feel thrown out to the outside or sucked towards the middle. It would not sense that it was twirling around, either, except that it would see the room were spinning. The fish would feel a bit "squished" due to the higher water pressure, and would (in theory) be able to detect the change in the pressure gradient from its head to its tail.
People who wish to create a perfect parabola, say for the reflecting mirror of a telescope, might care. In fact, there are projects that seek to use this effect to
make reflecting mirrors for telescopes.
Philosophers of science,
starting with Newton,
have also taken interest in this problem. The basic idea is: how do you know the bowl is spinning in the room instead of the room spinning around it (imagine the bowl spinning freely - no friction and therefore no forces)? The kinematics are the same, but the physics is different. If this sounds silly, you haven't thought about it hard enough yet.
Suspension Bridge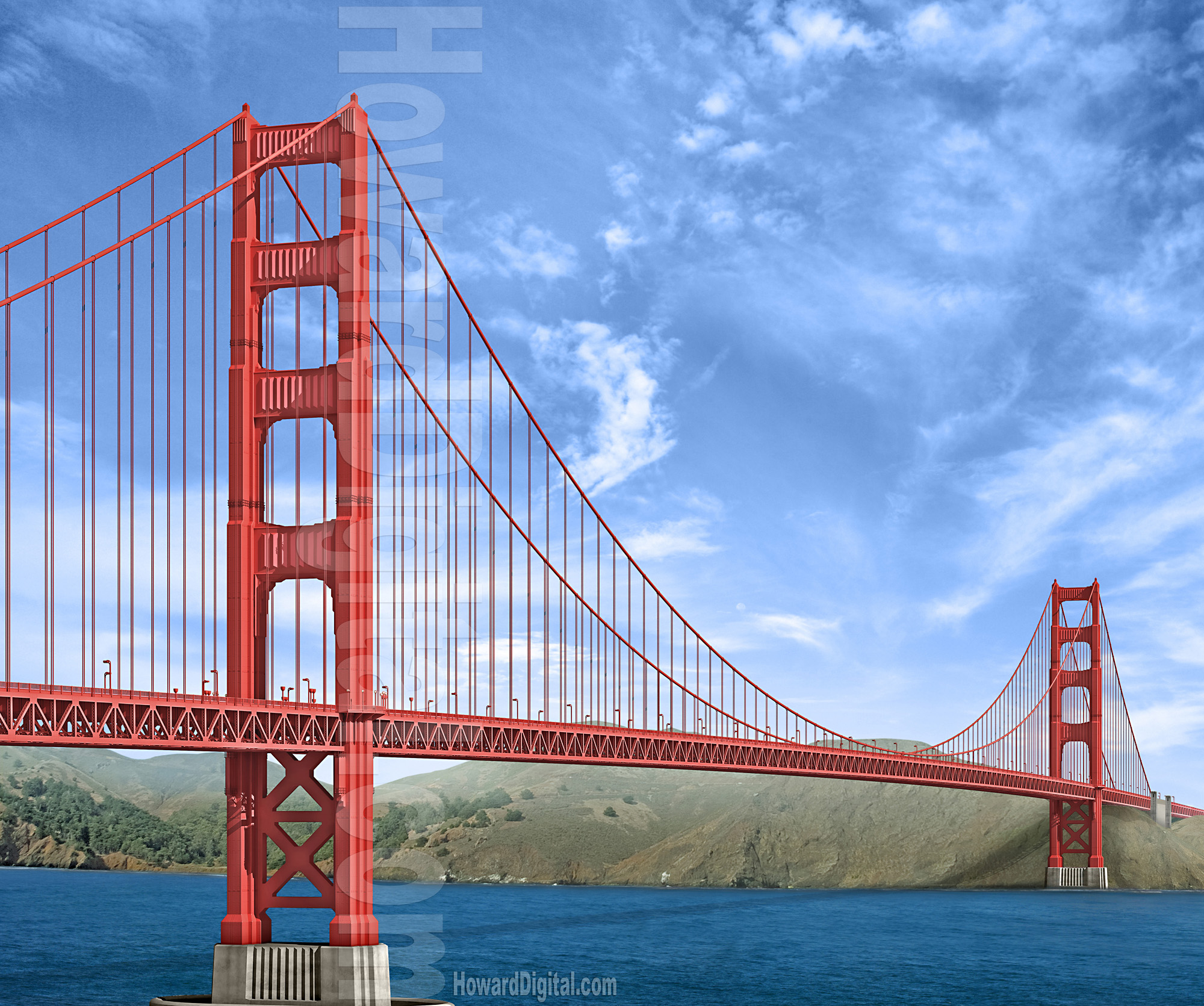 A suspension bridge has a cable that is very light compared to the weight of the road it supports. Assume each bit of the cable supports the weight of the bridge directly beneath it, neglect the mass of the cables, and assume the cables do not stretch (have infinite Young's modulus). What shape is formed by the arc of the cables from one tower to the next?